Monkton Combe invested in a new music block, and RPG products were secified throughout by Buro Happold, with the architectural design by Nick Shipp Architects.

The music and practice rooms utilize a combination of absorption and diffusion, and in the studio is a classic LEDE design.  The rehearsal hall is the centre piece though, combining an unusual and eye catching design by architects Nick Shipp and an acoustic design by Alistair Meachin, working to Buro Happold at the time.


This practice room shows Flutterfree T on the walls, and Hemiffusors on the ceiling.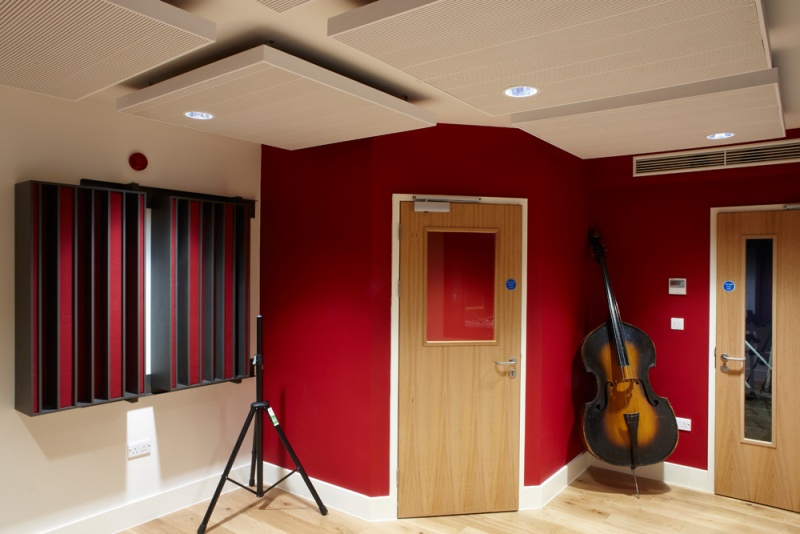 The Variable Room contained Biffusors on the wall, for variable acoustic, allowing a diffusive side or an abffusive side, depending on requirement.  We also installed floating rafts of Spigo Acoustic Planks.  The Booth consisted of our Soundtrac stretch fabric lining, utilising Fabricmate Stretch Tracks.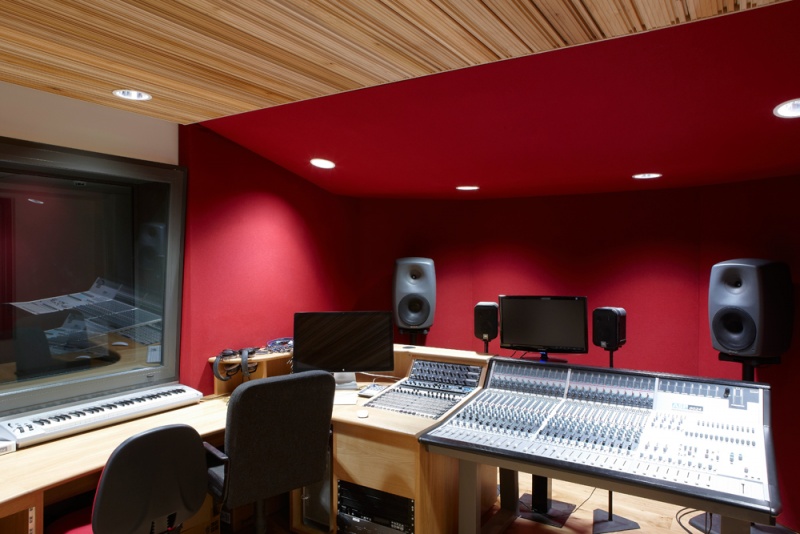 The Control Room front wall was custom built, with bass control built in, the fabric covering fixed using Soundtrac stretch fabric.  The ceiling is Flutterfree T, with QRD on the rear wall.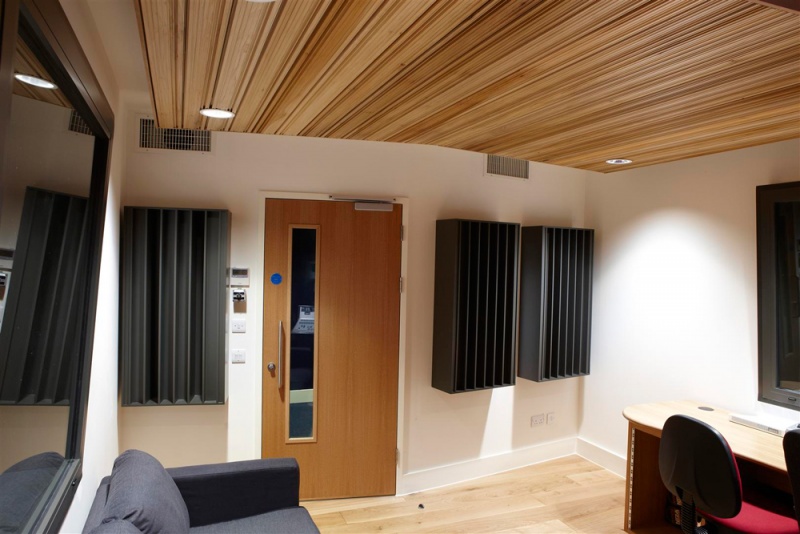 The Rehearsal Hall is the best looking area.  The design was completely new, and required a unique fitting system to be conceived, which we undertook.  Each panel consists of either a 25mm ply panel, up to 2400mm long, or a 25mm ply with a 28mm FlutterfreeT array mounted to the front.  These panels are mounted at angles, the farthest point over 150mm higher than the lowest, and a total of 250mm off the wall.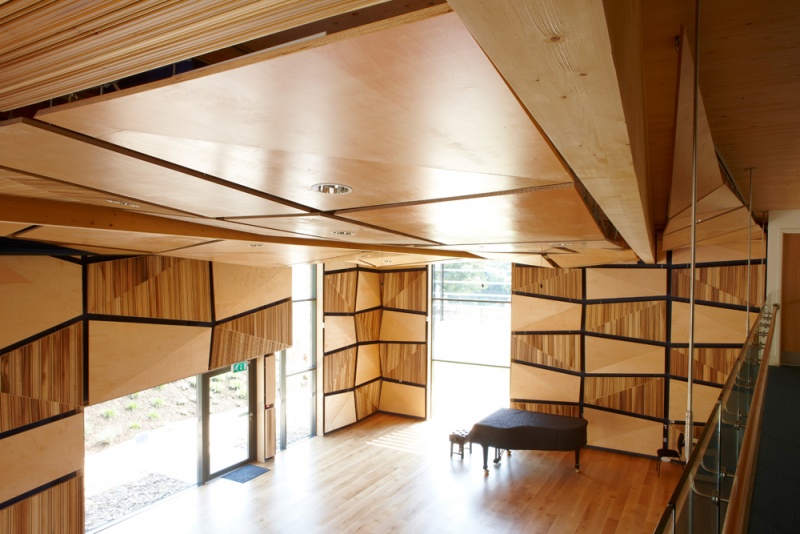 The gap between each panel was drawn as 100mm.  The gap between each panel when installed was measured between 98mm and 102mm.