When architects and designers look at the need to use acoustic panels, the choices have generally been square or rectangular panels.
With the RPG range of absorbing panels, this is no longer the case, we can produce RPG Absorbor in any shape - rounds, semicircles, ovals, triangles, stars, parallelograms and of course rectangles and squares.  We can make any shape, we can cut them with CNC machinery, all from our high absorbancy fiberglass board. 

Unlike other manufacturers, our panels dont rely on mdf or hardboard backing, this allows us to make better use of the performance gains from spacing panels away from the boundary layer.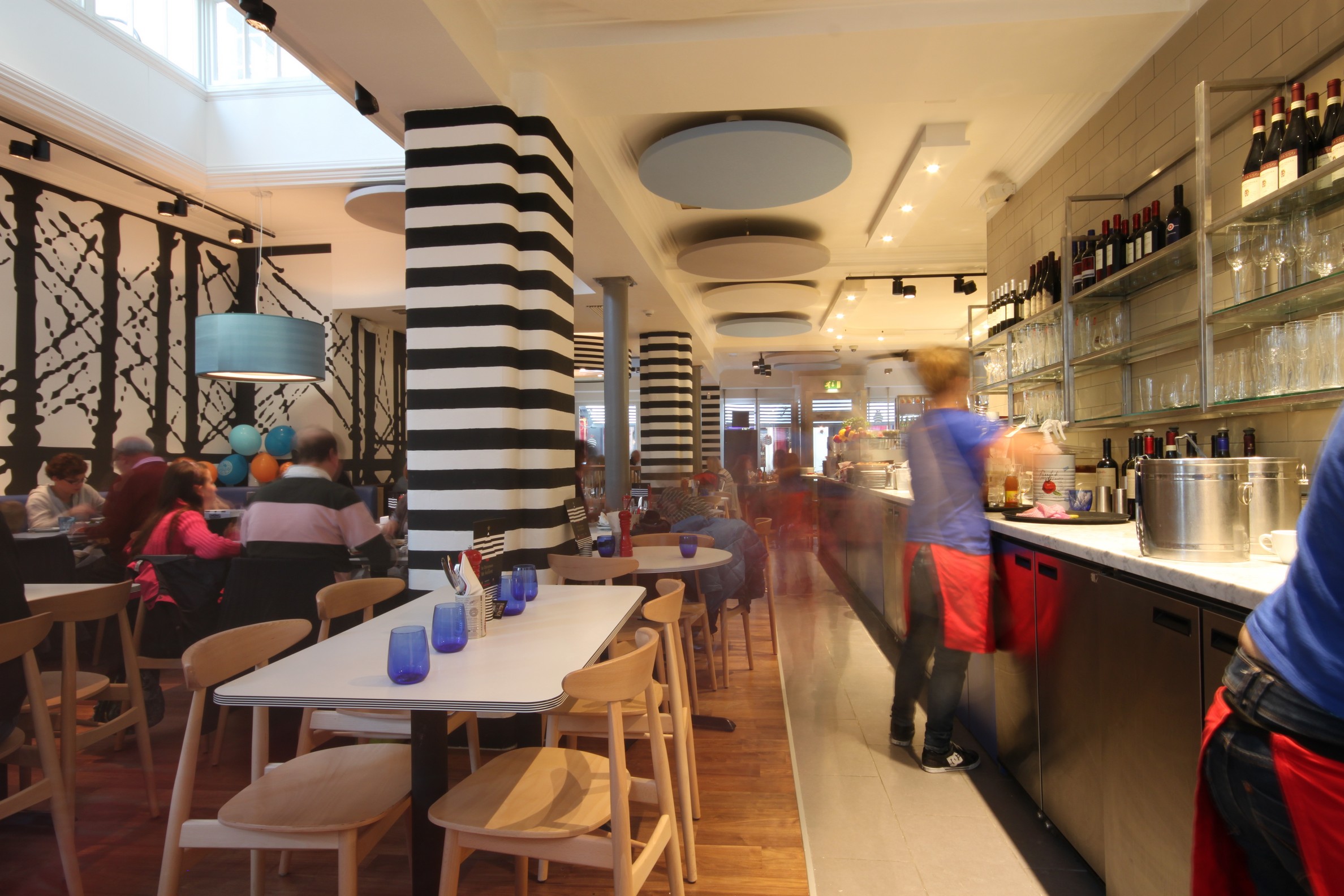 Pizza Express Brighton, Round Absorbor Cloud,  image courtesy Creed Design