Acoustic Absorbers dont have to be just wall panels, the RPG Absorbor can be wall mounted, ceiling mounted, suspended as a baffle, or built into furniture.
The range of materials is huge, from traditional fabric wrapped panels, perforated or slotted wood panels, to new materials, such as slotted perspex, recycled glass, acoustic plasters and concrete absorbing building blocks.  The RPG range has something for all requirements.

When using our RPG Absorbor as a ceiling panel, you wont pay extra for calling it a cloud, they are the same cost effective pricing as standard Wall Absorbor, and because our core materials are self-supporting high density materials, you wont have to worry about them sagging.   6 fittings is all that is required to hang a standard size, with 8 for our 3000mm sized panels.  If that isnt large enough, we can also produce clouds that are up to 5m in length!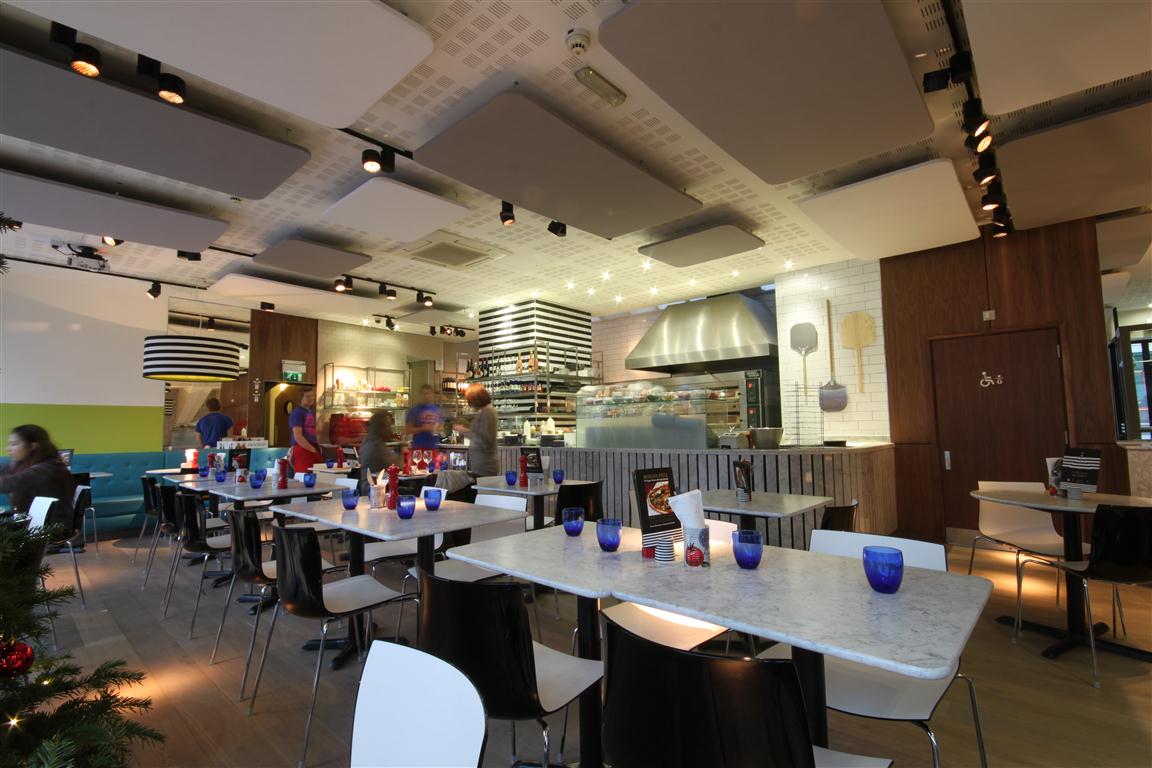 Pizza Express Upper Street, Image Courtesy of Creed Design