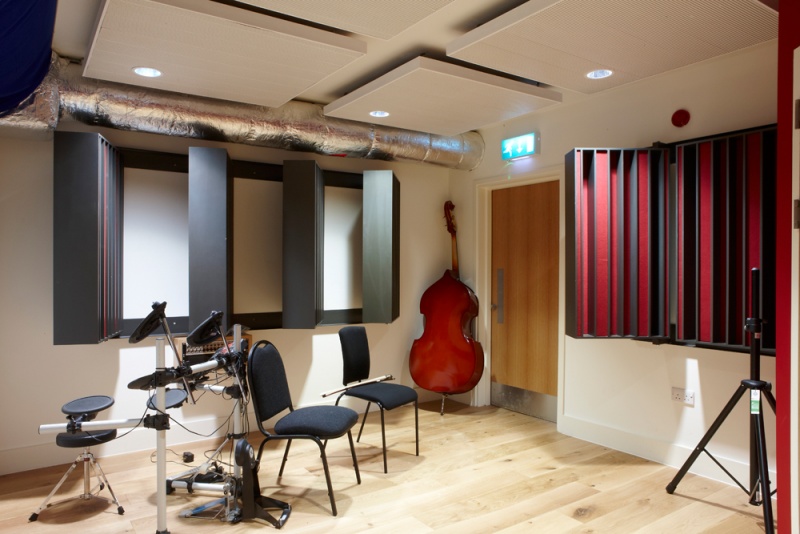 Click on the picture to see it in high definition
Monkton Combe School
In this practice room, there are white absorbing panels with spotlights inserts on the ceiling and Biffusors mounted to the wall in a red and dark grey paint finish.

The Biffusors are mounted on a frame which allows them to be moved and turned around to achieve variable acoustic dimension when required. This is an efficient and effective way for the teacher to control noise – a useful feature!