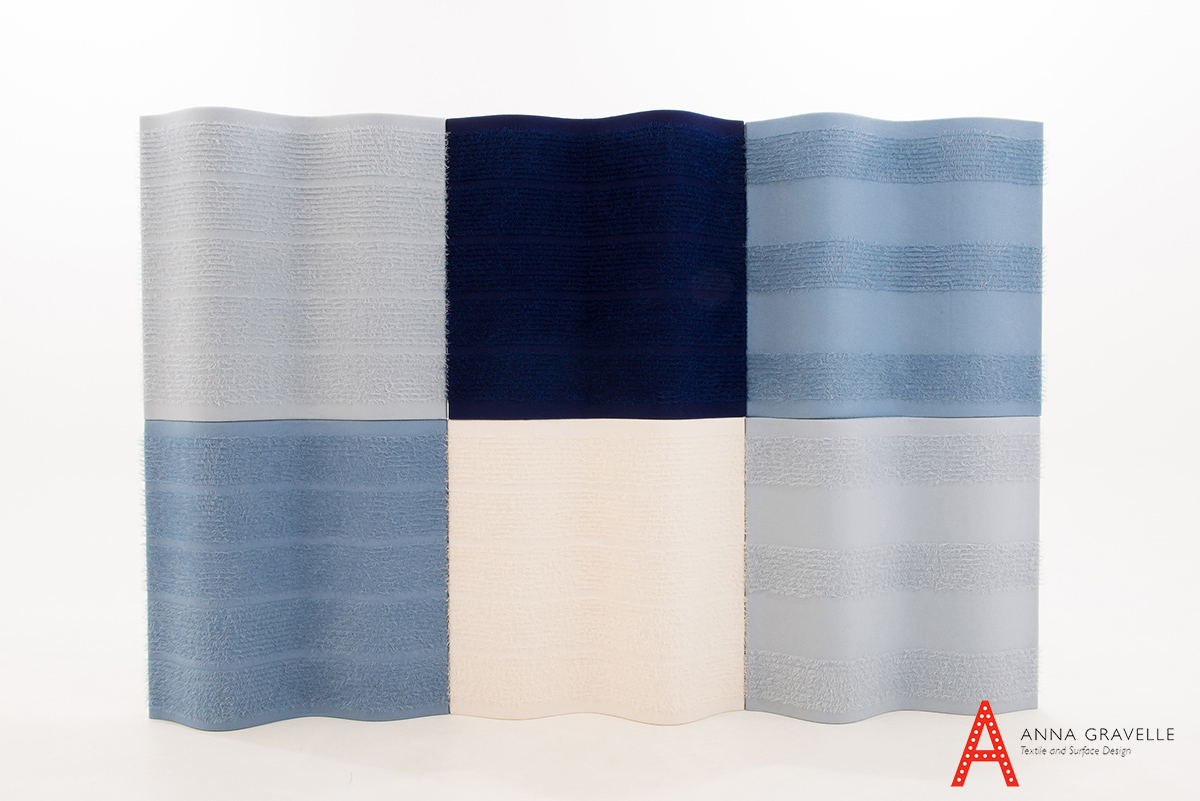 Acoustic GRG are delighted to announce a new collaboration with designer Anna Gravelle, to bring a range of new exciting design options to our acoustic panel range. Anna will be launching the result of this new collaboration at Decorex International from 18th-21st September in conjunction with Design Nation on Stand F17.
Using her trademark tufted and printed wool fabric designs Anna and GRG have worked together to produce 'TUFTED WAVEFORM' Tufting is an old technique most will remember as the candlewick bedspread, revisited here using radically different fabric and yarn and realised in cool, architectural greys and blues. The bespoke panels can be delivered in a broad range of colours and pattern combinations.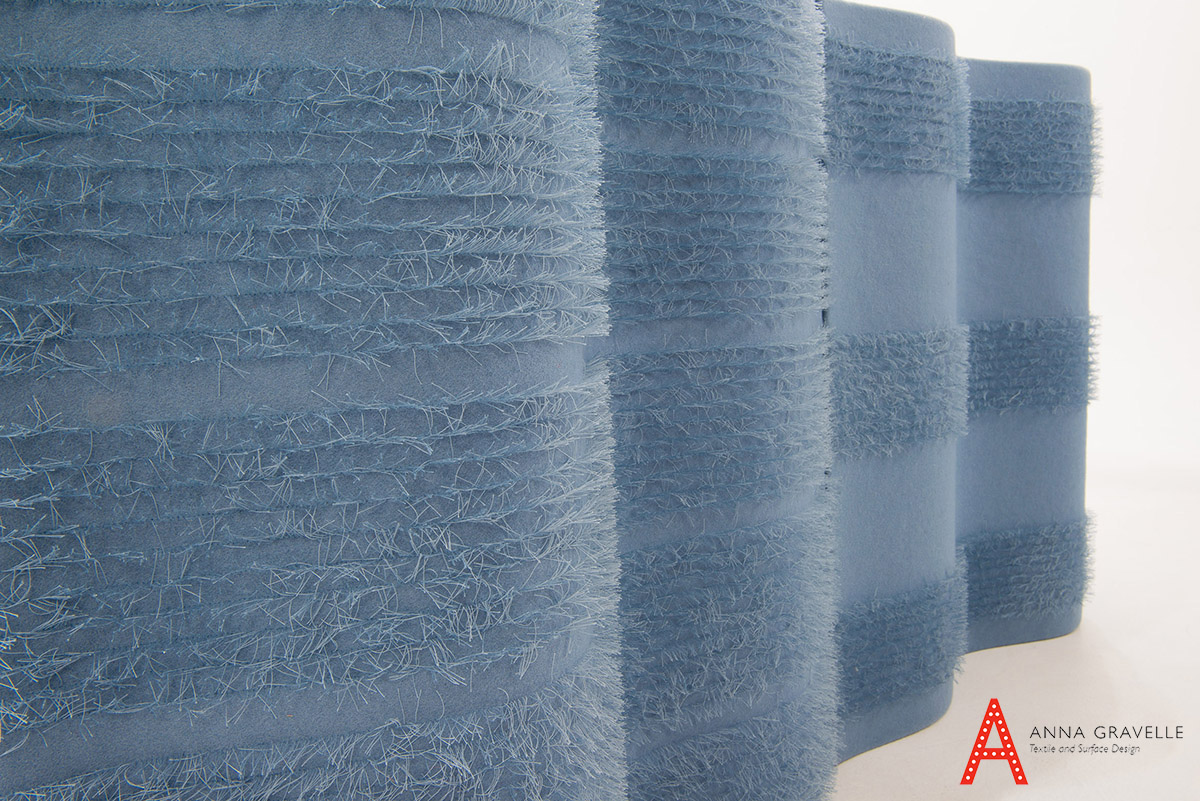 Anna is a Bristol based designer with a reputation for creating stylish and innovative fabrics and architectural surfaces using printed pattern and surface embellishment. Texture is at the heart of her design process with the aim of creating a beguiling and tactile experience within domestic interiors and public settings. Current projects include a bespoke commission for Bristol's first 5* Hotel - The Guildhall Chambers.
'I've always been drawn to designing large scale textiles because I enjoy the idea of textiles being used to soften space and to bring an unexpected textural element to an interior.'
'Collaborating with Acoustic GRG is giving me the opportunity to really think about how my bespoke textile designs could be exploited on a massive scale to create luxurious and sculptural soft walls using colour, pattern and texture while also serving a purpose - to absorb sound'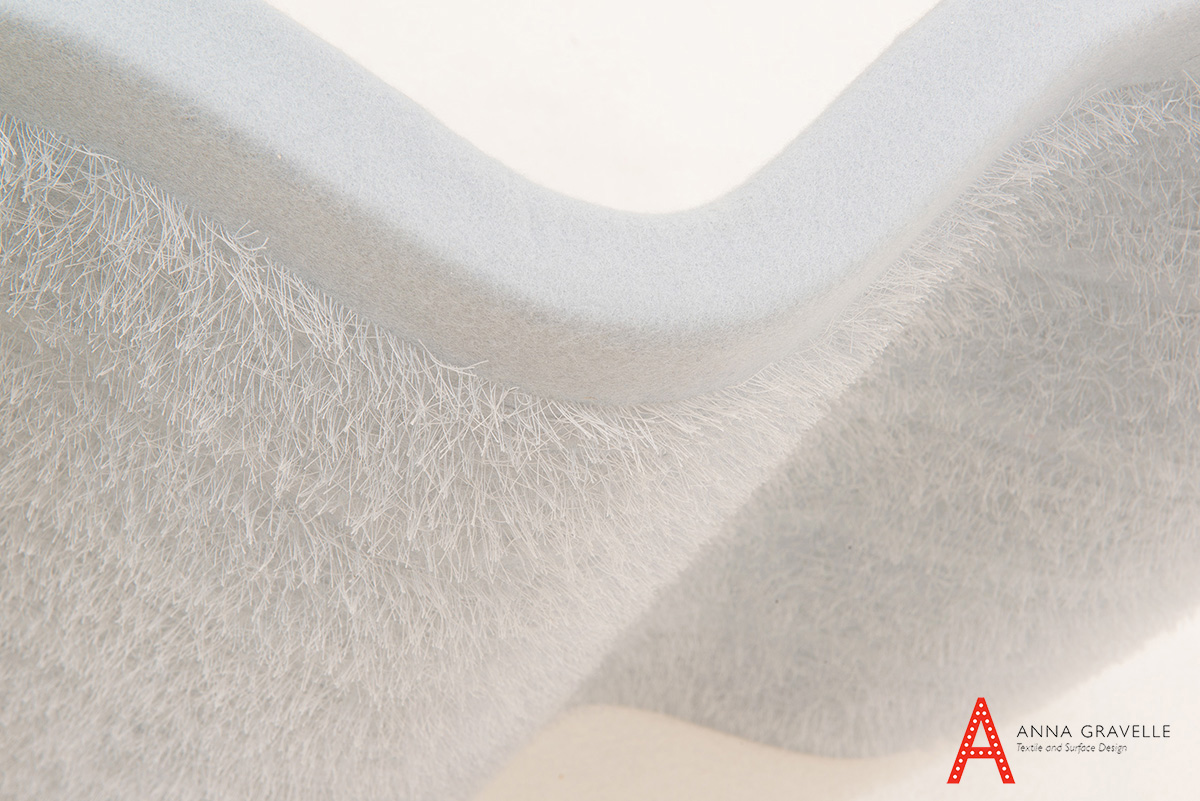 Why not take a look at Anna's vast portfolio for design ideas and bring a unique design to your walls. Anna looks forward to seeing you at Decorex.