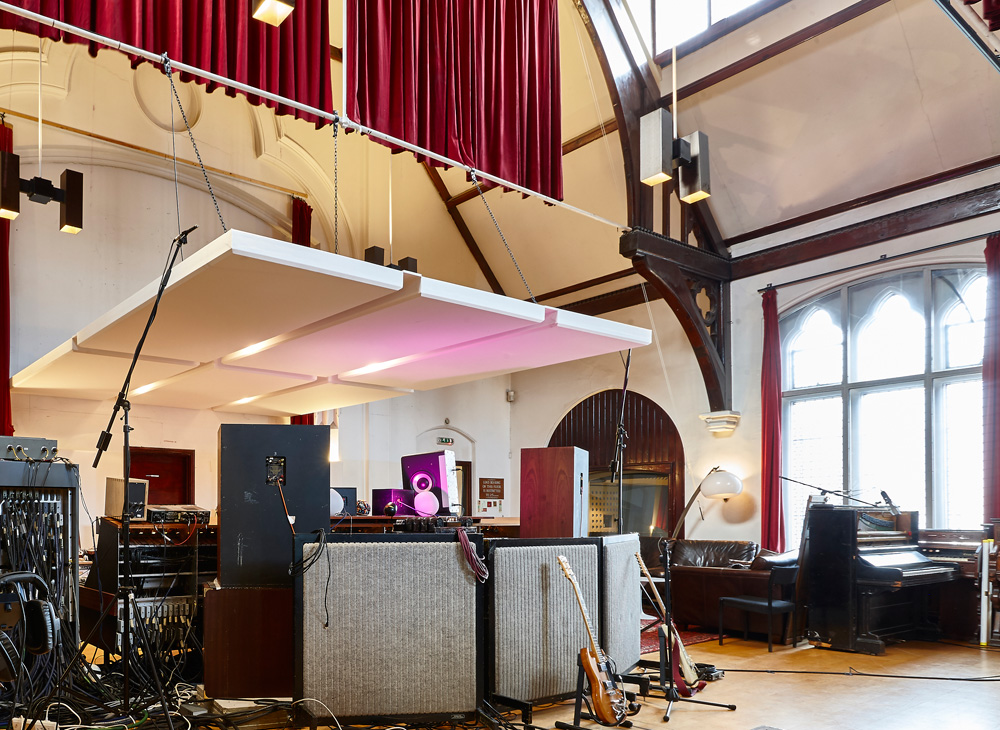 Project: The Church Studios, London
Studio Designers: WSDG
Installers: Miloco Services
Acoustic GRG RPG Products specified:
Studio 1: Bespoke RPG BAD Panels
Studio 2 & 3: Bespoke RPG BAD Expo panels,
Bespoke transparent RPG Diffusers,
Spigo acoustic wood panels
Photos By: Adam Coupe Photography Ltd


In 2014 the renovation of Paul Epworth's The Church Studios took place in a record 6 months. Acoustic GRG were instructed to supply a range of bespoke RPG products for the 3 different studios, which we manufactured from our workshop in Kent.

For Studio 1, Custom built RPG BAD Panels with a depth of 104mm were finished in Lucia Adobo White fabric and placed on a suspended ceiling grid to hang above the vintage EMI Neve console.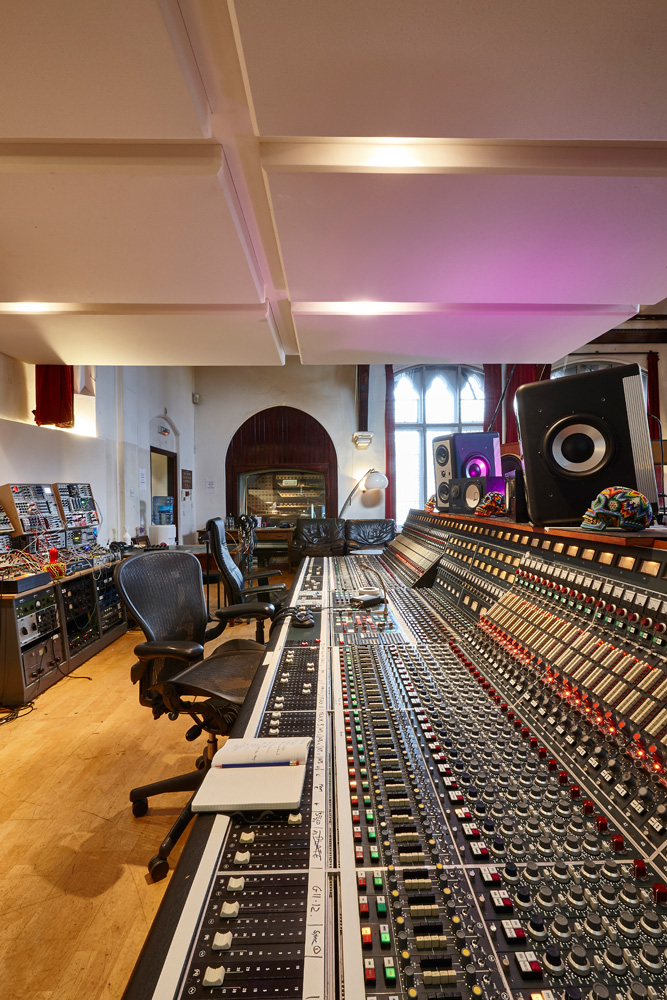 In Studios 2 & 3, Custom built RPG Bad Expo panels finished in Ral 9016 were supplied to be installed throughout Studios 2&3.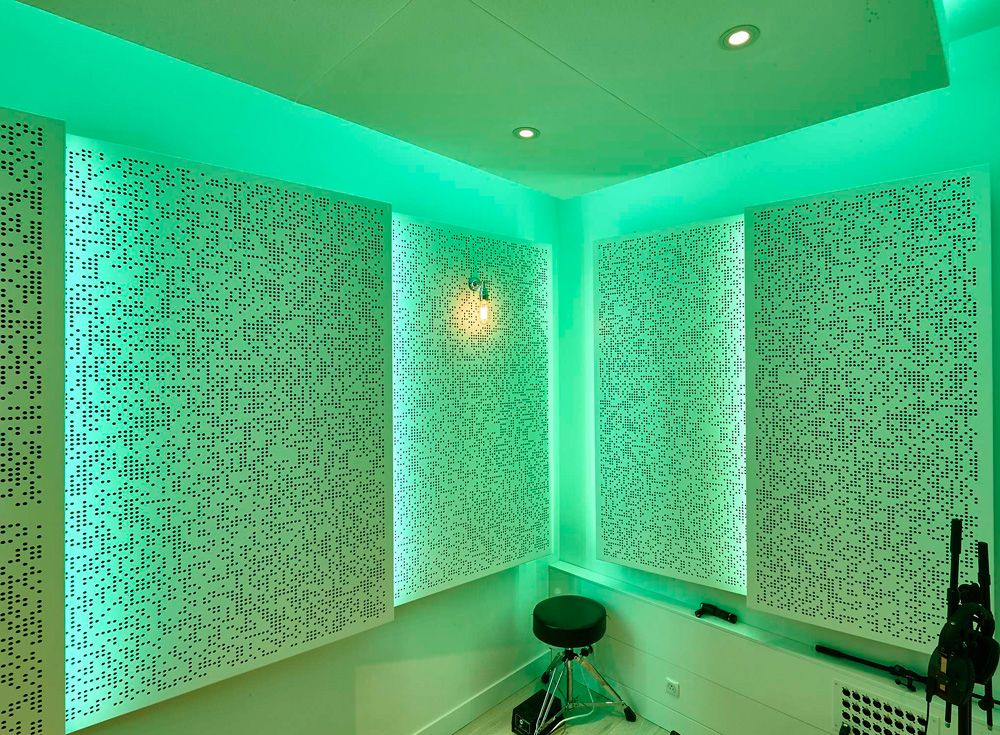 Transparent Diffusers – RPG Diviewsers - were supplied to fit into a window aperture to compliment and acoustically improve the room design.


Dirk Noy from WSDG had this to say about our Transparent Diffusers: "Clear glass quadratic residue diffusers feature custom-built treatments calibrated to diffuse the studio frequency range. Fused into a single window installation, they enhance the room's acoustics and maintain recording artists' privacy"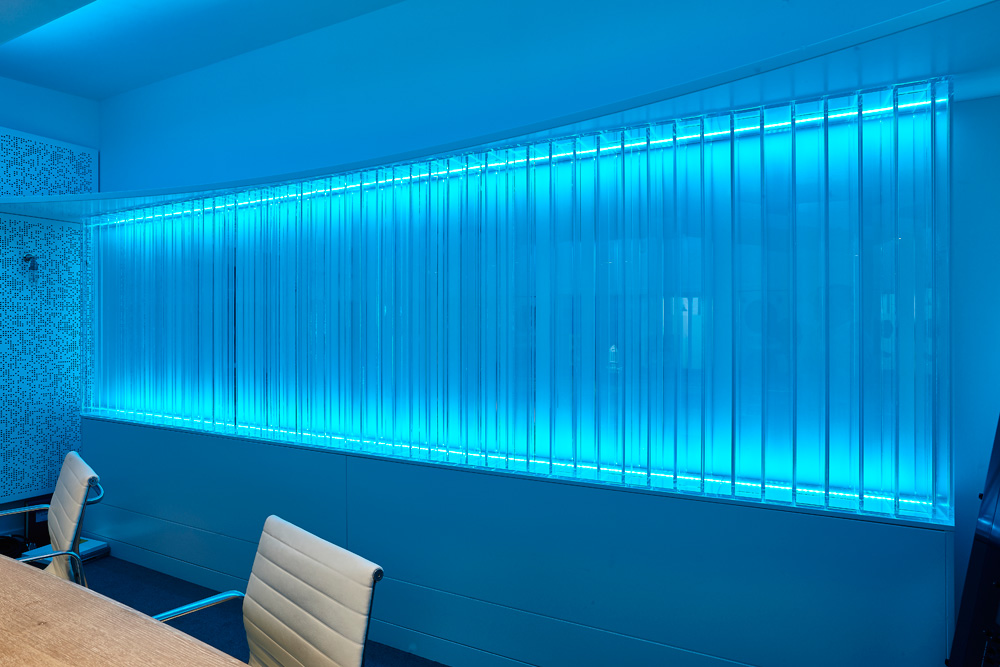 Spigo timber acoustic panels were finished in Ral 9016 and installed by Miloco to enhance and compliment the room design.


Dirk Noy from WSDG had this to say about Spigo acoustic panels "Coalescing a slotted face with a perforated rear layer, these handsome wood panels offer aesthetically pleasing absorptive surface that precisely tune the control room acoustics by inhibiting sound reflections."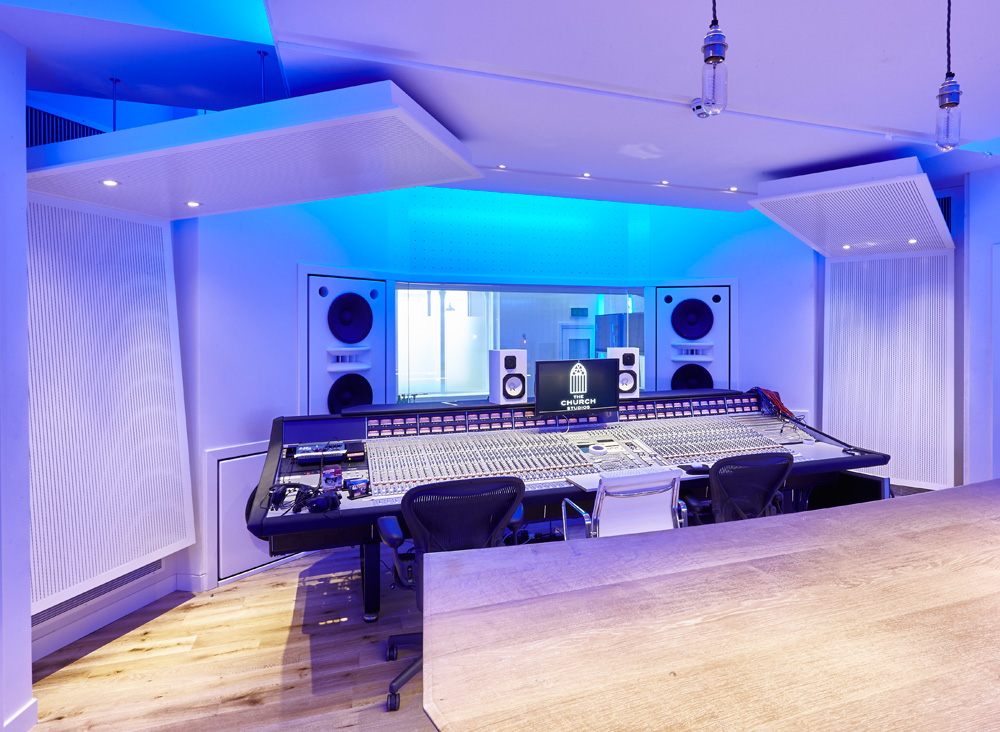 For more photos please view the Gallery