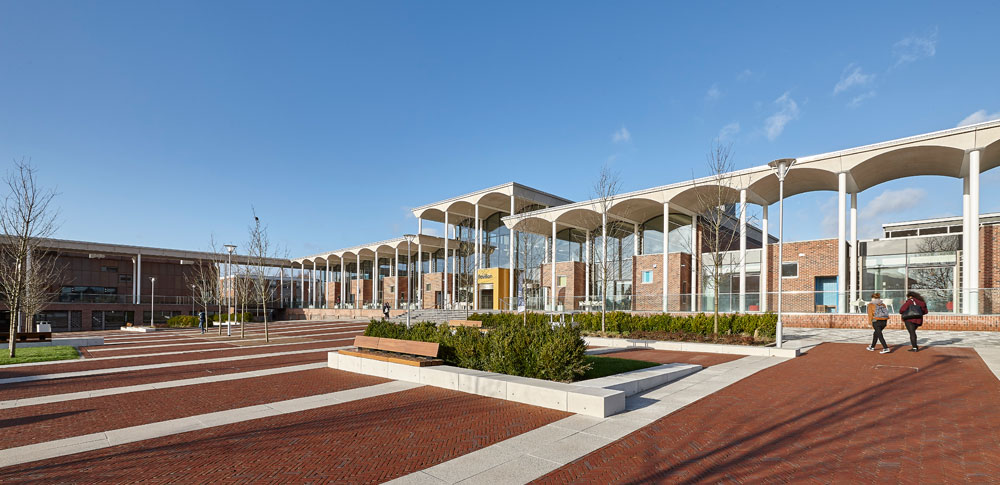 Our team designed and manufactured a range of acoustic products to compliment the design of the new Pavilion building and lecture theatres and classrooms at the newly built Clifton Campus at Nottingham Trent University.

Pavilion Building:
Our team custom made Ash slatted acoustic timber balustrade on a modular wood frame system in-corporating Absorber panels covered in Camira fabric to form bespoke panelling, which was then installed by our team.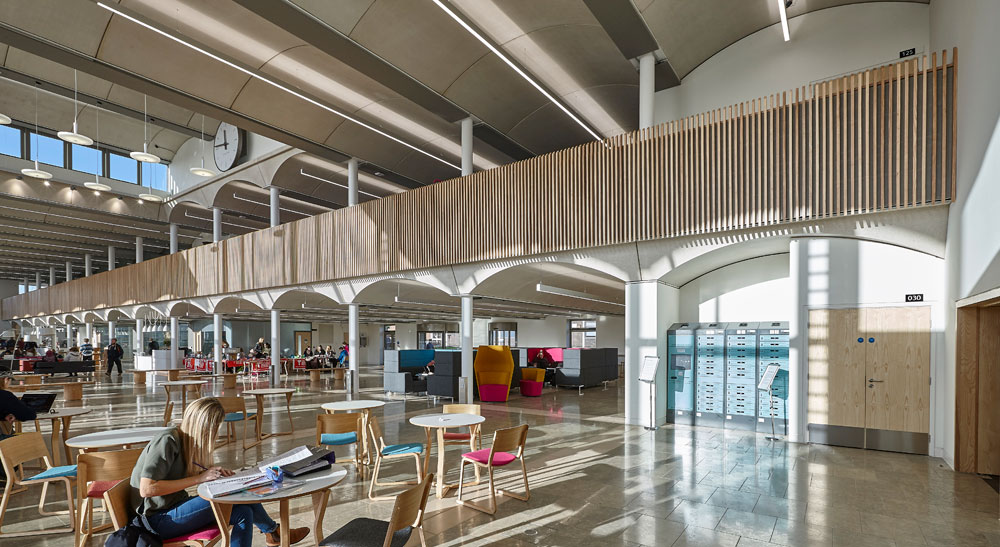 For the upper work seating area in the Pavilion, ceiling RPG Absorber panels in Camira fabric were custom made and fitted with magnet fittings with Z bars to clear cable trays on all the high level metal beams and installed by our team.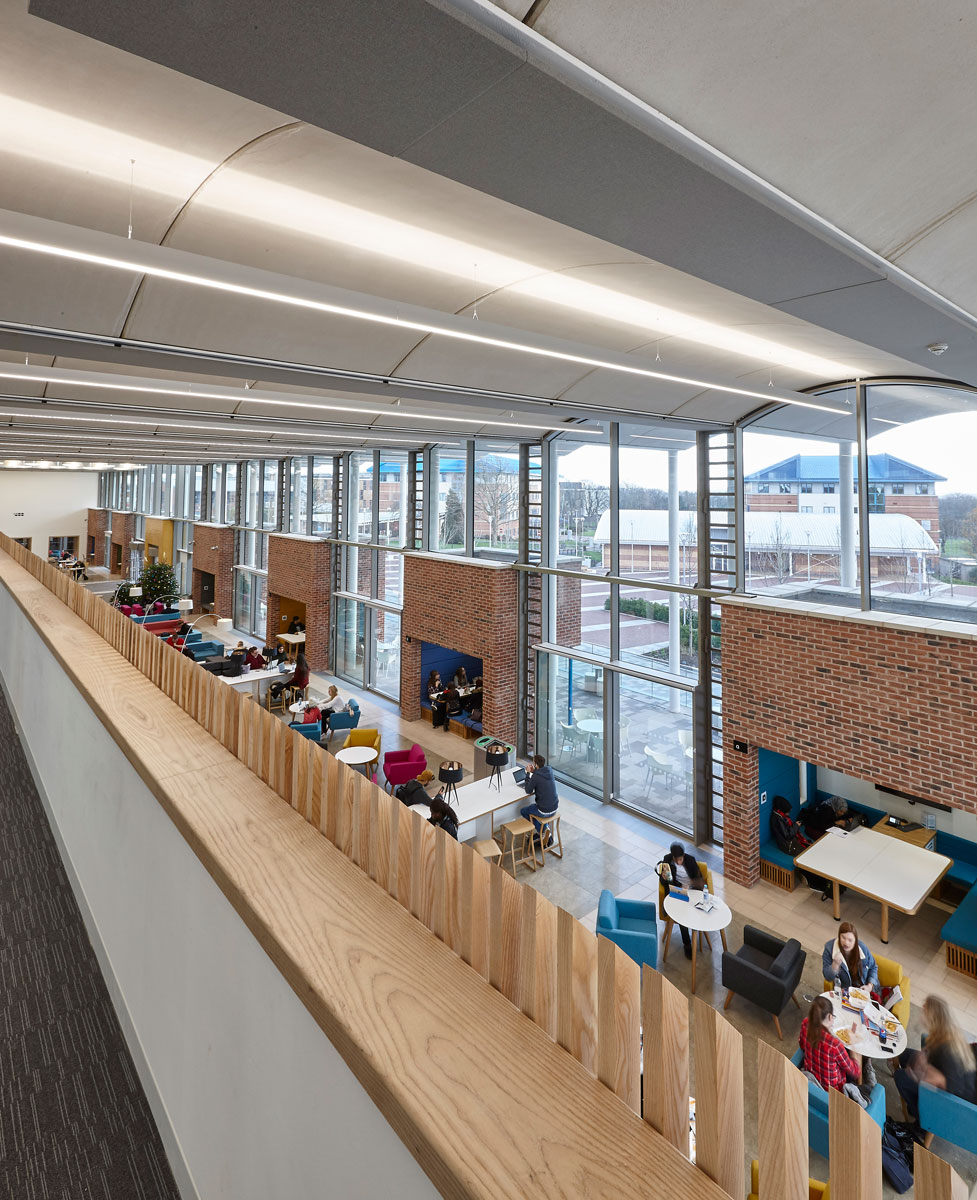 Main Lecture Theatres No. 1,2,& 3:
Lambri acoustic timber slotted panelling in Blond Ash finish was installed on the walls incorporating vent grills, with custom made ceiling fins consisting of Lambri Blond Ash over acoustic absorption.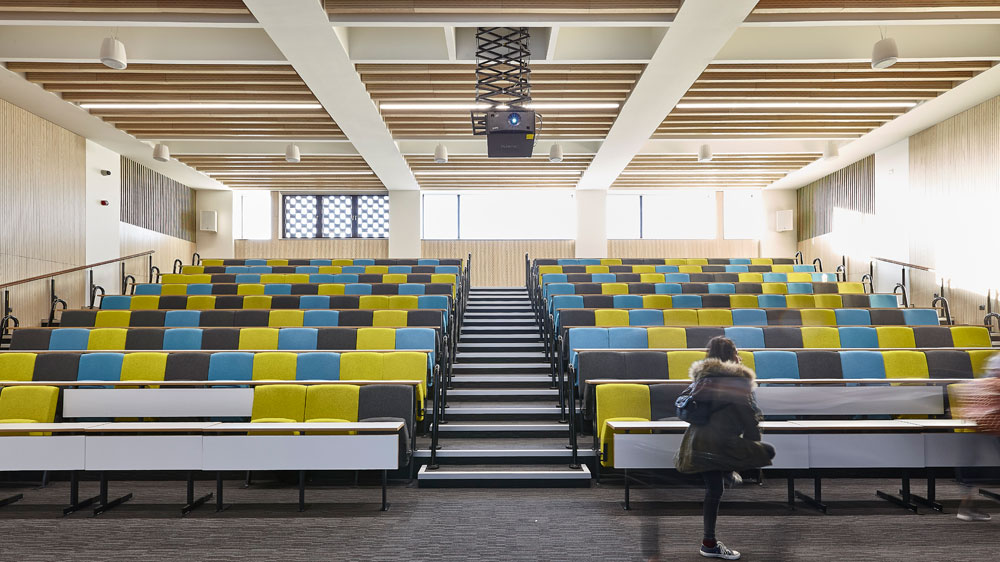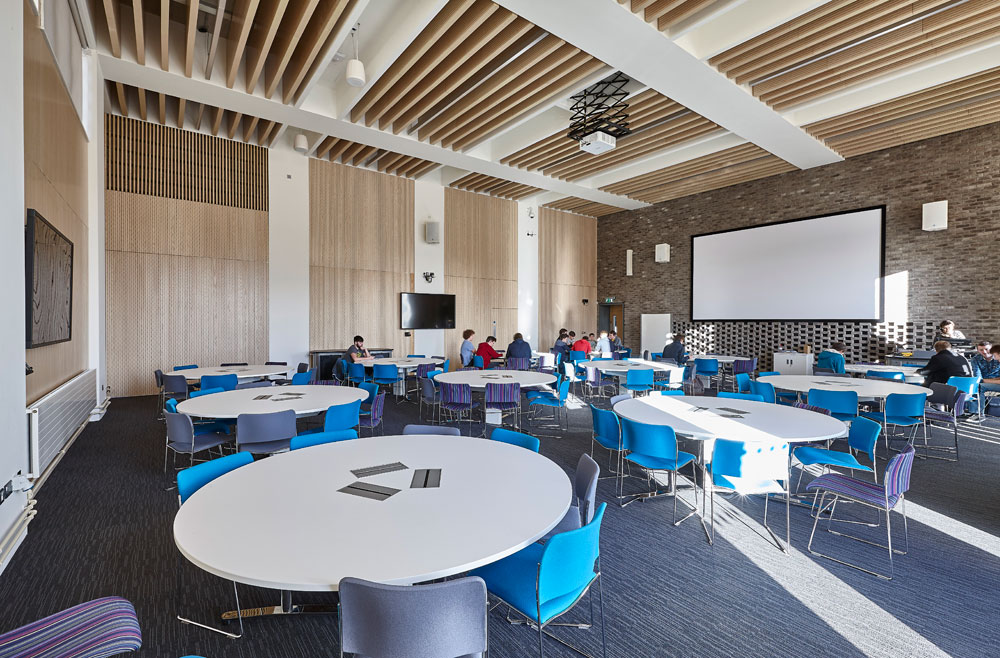 Main Teaching Block:
In the many classrooms, our acoustic stretch fabric track system, Soundtrac,  was installed high on the perimeter of the walls in a Grey finish.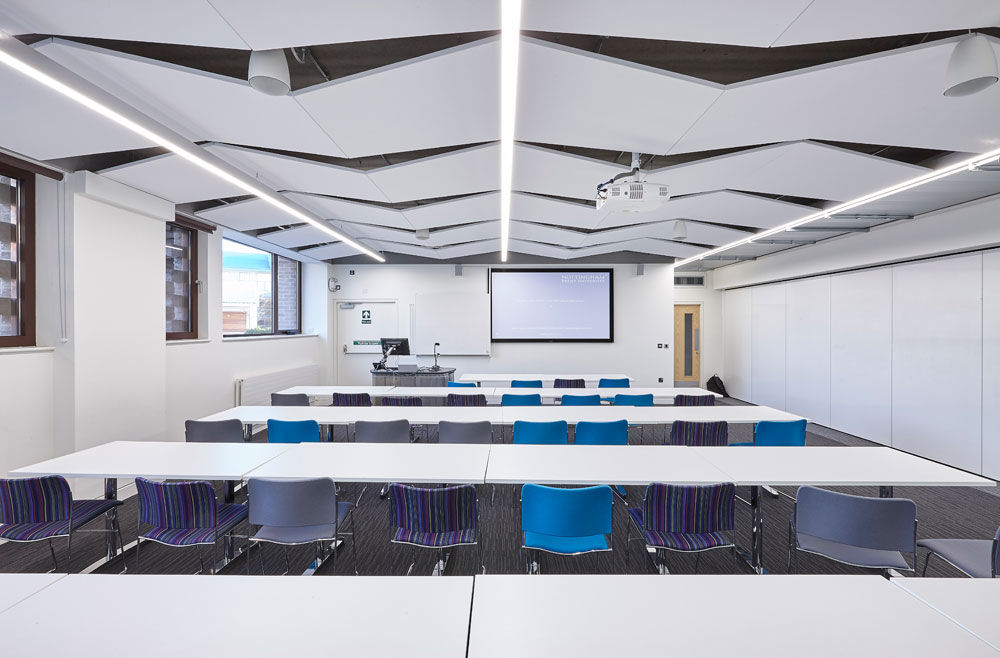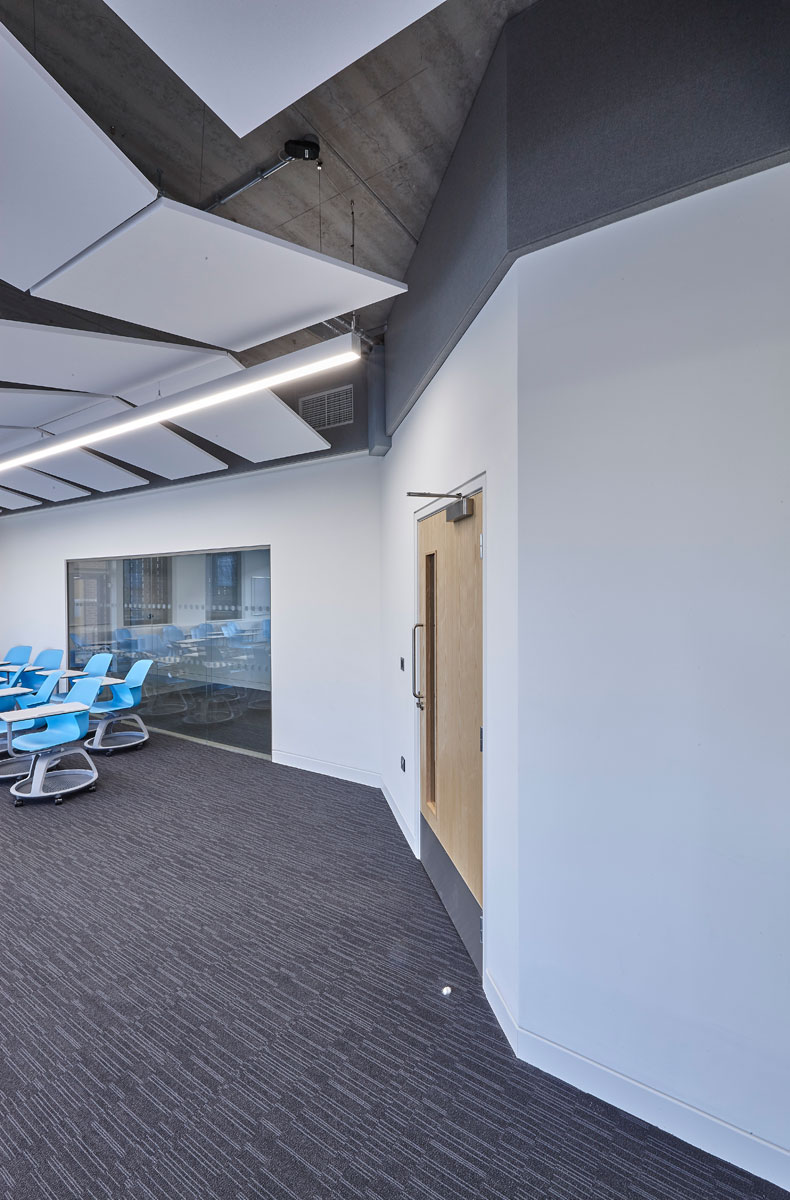 Photos by Adam Coupe Photography