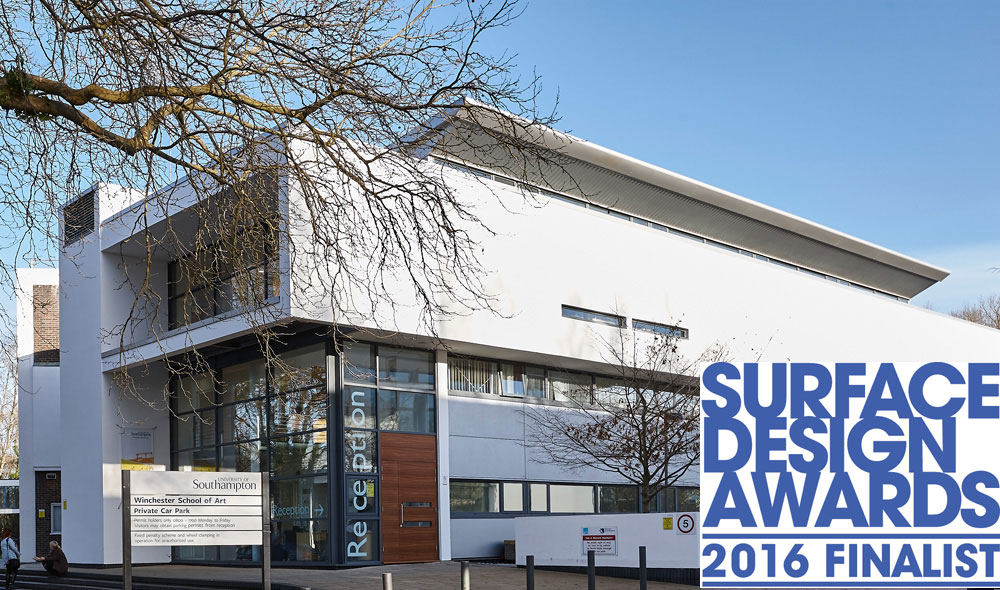 We are delighted to have our feature project shortlisted for a Surface Design Awards Finalist for 2016 to see all the finalists please click the link
Our project at Winchester School of Arts at The University of Southampton features a selection of acoustic systems.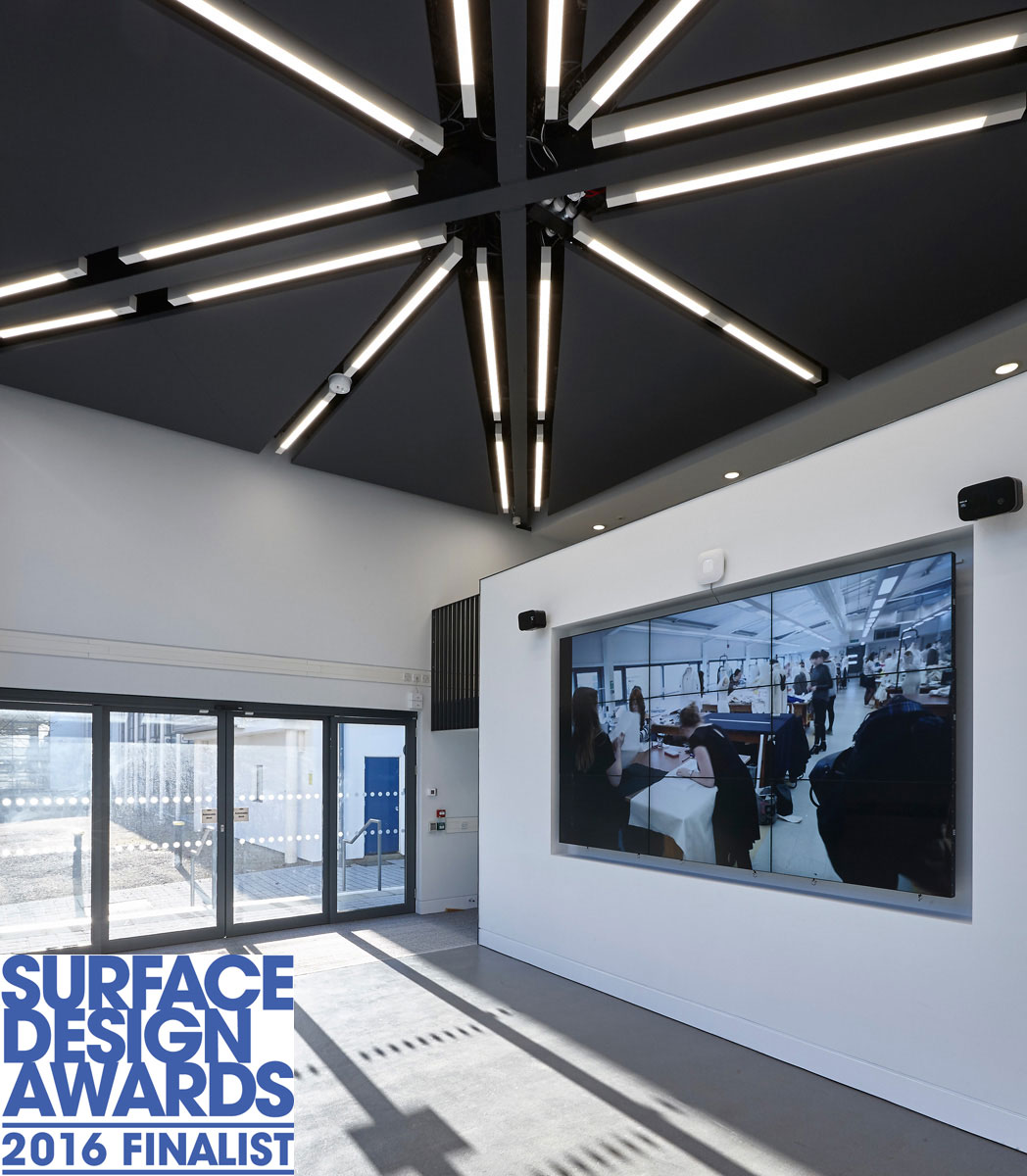 Our team of installers constructed and installed the Clipso Global stretch fabric system consisting of triangular ceiling panels incorporating lights in the reception and lecture hall, as well as stretch fabric rear walls in grey.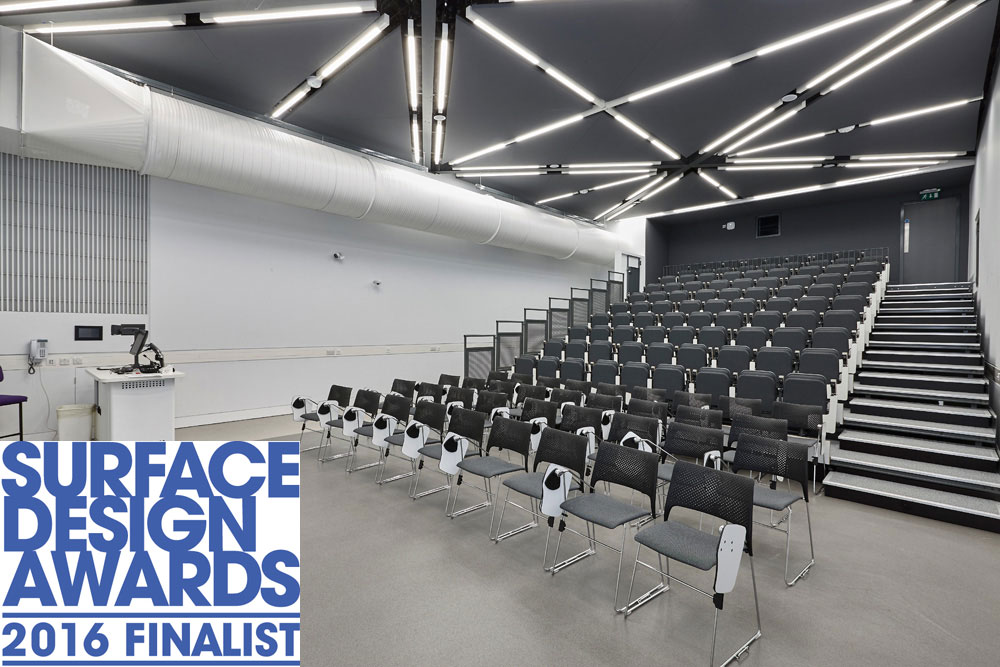 Our team also installed Spigo Group acoustic wood panelling finished in white in the hall.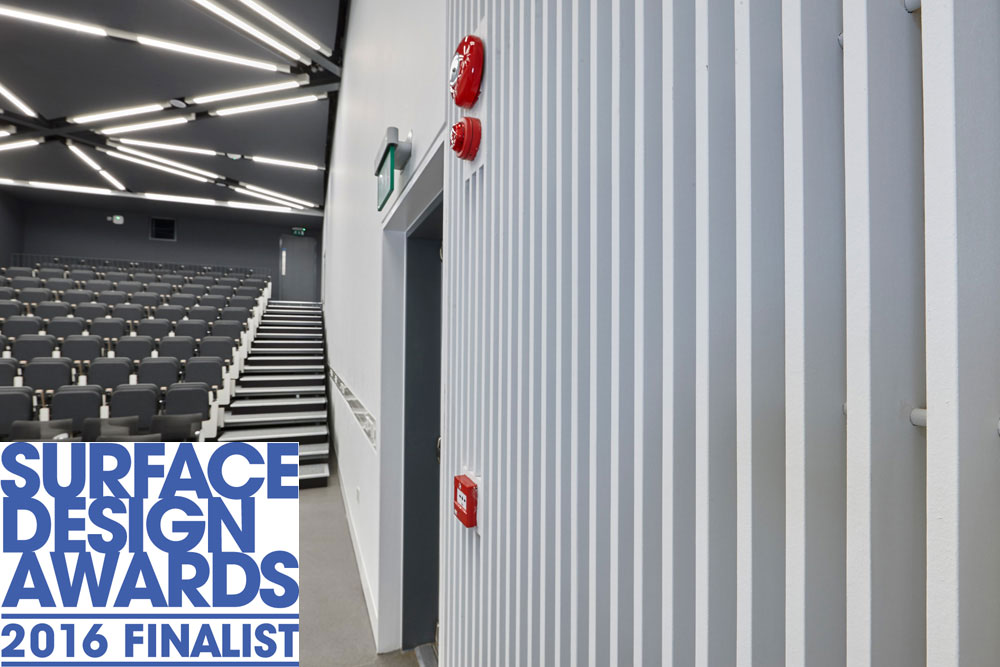 Project Location: Winchester School of Art at Southampton University
Architect: BGS Architects
Contractor: Spetisbury
Installers: Inter System Specialists Sw Ltd
Photos By: Adam Coupe Photography Limited